Vintage Murano Art Glass Evil Eye Paperweight Handcrafted Italian Glass Decor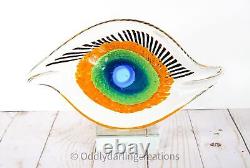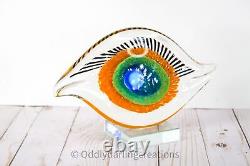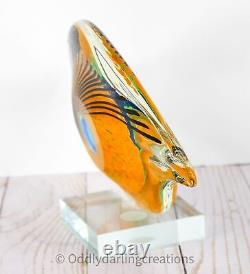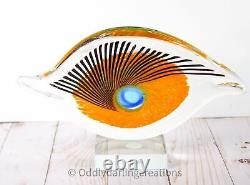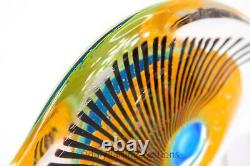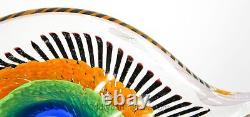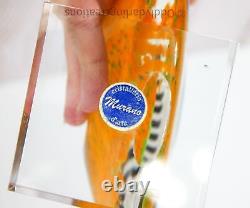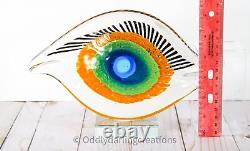 This Stunning magnificent Vintage Murano Art glass "evil eye" sculpture, is a true masterpiece that will leave you mesmerized. This exquisite sculpture is expertly handcrafted, displaying an array of rich and vibrant colors that will add a touch of elegance to any room. The sculpture features a mesmerizing "evil eye" design, which is not only visually striking but is also an inspirational symbol of good luck, creativity, and intuition.
The sculpture sits on a square glass base, which adds to its modern and contemporary look. Measuring 9.75" wide and 6" tall, this remarkable piece is sure to be the centerpiece of any table or desk. It still bears the original Murano sticker. There are scratches on the upper right-hand side of the back.
Looks like it got rubbed against something. Not very noticeable from the front. Whether you are an avid collector of art glass or simply looking for a unique and beautiful decorative piece, this Murano art glass "evil eye" sculpture is a must-have for any home or office. So, why not indulge in a touch of luxury and sophistication with this splendid piece of art today.

---